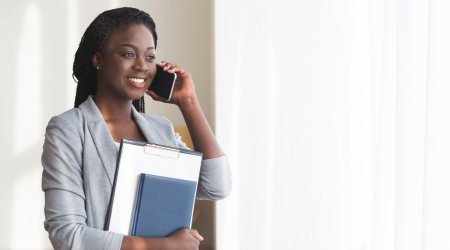 Fundraising is an integral part of every not-for-profit organisation's infrastructure, as there is always an ongoing demand to generate more income for the longevity and impact of an organisation. The definition of fundraising varies depending on the style and size of the tens of thousands of organisations that make up the Australian and Asia Pacific not-for-profit sector. This ongoing demand to raise funds also results in an ongoing demand for career fundraisers.
There are many roles that fit under the remit of fundraising, partnerships, and external relations. While fundraising and relationship-building skills can be learnt and developed on the job to a certain extent – particularly for entry-level roles, there is no replacing years of professional experience managing stakeholders and a fundraising portfolio when it comes to high-level fundraising.
If you are a candidate with transferrable commercial skills looking for a career change, you could be considered an attractive candidate for a fundraising role. Below are the inherent skills required.
Ability to develop relationships with stakeholders and influence/engage with them for productive results.
Demonstrated ability to meet commercial targets and generate revenue.
Excellent communication skills, including the ability to write professional communications copy.
Project/programme/marketing management skills and data visualisation skills.
For digital fundraising roles, appropriate digital, database and social media skills.
Excellent presentation skills and ability to create visually compelling presentations.
An understanding of reporting to key stakeholders on evidence and impact.
If you have a keen interest in contributing to the NFP sector and helping your target organisations accomplish their projects and goals, then making a career move into the fundraising sector may be the fulfilling and rewarding path you're after. To assist you in making the move, we have collated a list of job types that fit under the remit of fundraising, partnerships and external relations. When searching for fundraising positions, these are the types of roles that you should be looking out for which also reflect the required skillsets, potentially transferable from other sectors.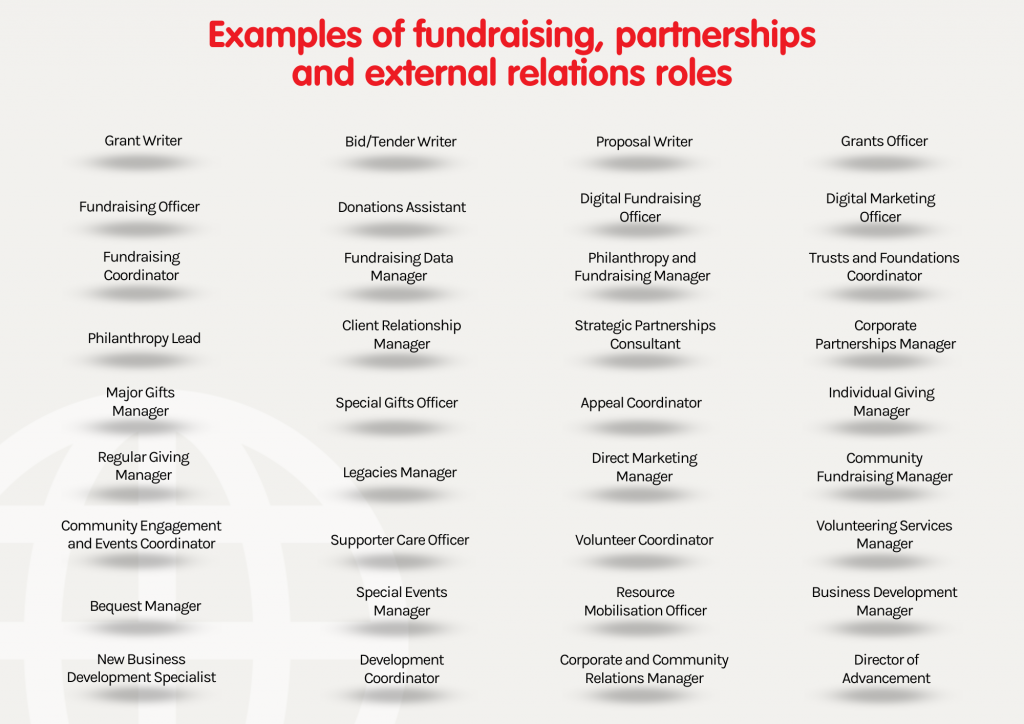 Keep up to date with NGO Recruitment's latest NFP sector insights by following our LinkedIn page or by regularly checking our website for more updates. To learn more about the structure of the NFP sector, head to our previous post, to read about climate change movement navigate here.