Our specialist recruitment services
Exclusive executive search
At NGO Recruitment, we specialise in exclusive executive search and are extremely successful at recruiting highly qualified difficult to source executives from across the region. We have an absolute commitment to the recruitment process evidenced by our 100 percent success rate.
Board practice
We are also specialists in assisting not-for-profit organisations with board appointments. Our board practice is adept at sourcing remunerated and volunteer board directors from diverse backgrounds who are able to offer rich experience and fresh ideas.
Permanent recruitment
Our recruitment services are sector specific, role generic. From marketing managers, fundraisers and policy advisors to counsellors, lawyers and payroll managers, we recruit permanent professionals on an exclusive basis right across the not-for-profit sector.
Temporary and contract recruitment
We offer responsive temporary and contract recruitment services, sourcing professionals for fixed-term contracts, ongoing projects and temporary cover. We manage the whole process from search and selection, interviews and references to payroll.
Project recruitment
We are also highly experienced at volume project recruitment including the ability to source service delivery teams for specific funding contracts. We are uniquely qualified to recruit large national teams for the not-for-profit sector, often to short deadlines.
Payroll
NGO Recruitment also offers a cost-effective payroll only service for our clients. Our payroll experts manage the entire process, from one employee to entire teams, and keep one step ahead of all compliance and workplace legislation.
Get in touch
Call us today to discuss our range of recruitment services across the complete range of head office and operational roles within a broad range of NFP's – from board directors, c-suite, finance and fundraising functions, people & culture to community lawyers and disability case managers.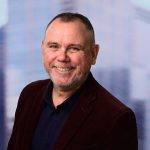 Richard Green, National
02 8243 0570
richard.green@ngorecruitment.com
Louise Furlong, Brisbane
07 5530 8066
louise.furlong@ngorecruitment.com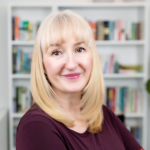 Lois Freeke, Asia Pacific & International
+61 408 629 107
lois.freeke@ngorecruitment.com