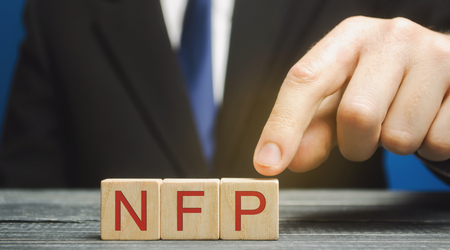 Have you ever thought about making a career move into the not-for-profit (NFP) sector or looking to progress your existing NFP career? Then this introduction into the definition and structure of the NFP sector within Australia and the Asia Pacific region may be the answer you need into taking that step.
Unfortunately, there is no definitive and internationally agreed upon answer to the question of what constitutes the NFP sector. This is because different stakeholders have different ways of interpreting the boundaries of the sector, i.e. what is included vs. excluded in its remit. This makes defining the NFP sector difficult. What constitutes a NFP organisation? Do they operate in the public or private sphere? Are there other organisations in the NFP sector beyond those we typically think of?
To an extent, the answers to these questions are relative to different countries and sets of criteria. Broadly speaking, however, the NFP sector can be defined as encompassing organisations whose profit is reinvested into their operations to continuously improve the services they provide for a wider social, environmental, cultural or philanthropic purpose. In its broadest form this definition includes organisations such as non-governmental organisations (NGOs), charities and intergovernmental organisations (IGOs), as well as public sector organisations such as government bodies, community services, arts and cultural associations, hospitals, educational institutions, and faith-based organisations.
The activities and focus areas of organisations in the NFP sector includes but are not limited to, human rights, arts and culture, disaster relief, international development, conservation, the environment and climate, sustainability, education, youth and children, disability, Indigenous rights, community development, animal welfare and aged care.
A range of organisation types make up what we know as the NFP sector and they can operate at a local, national, regional of global scale. Below is a diagram of the different types of NFP organisations but please note not everyone will distinguish and define NFP organisations as we have done here.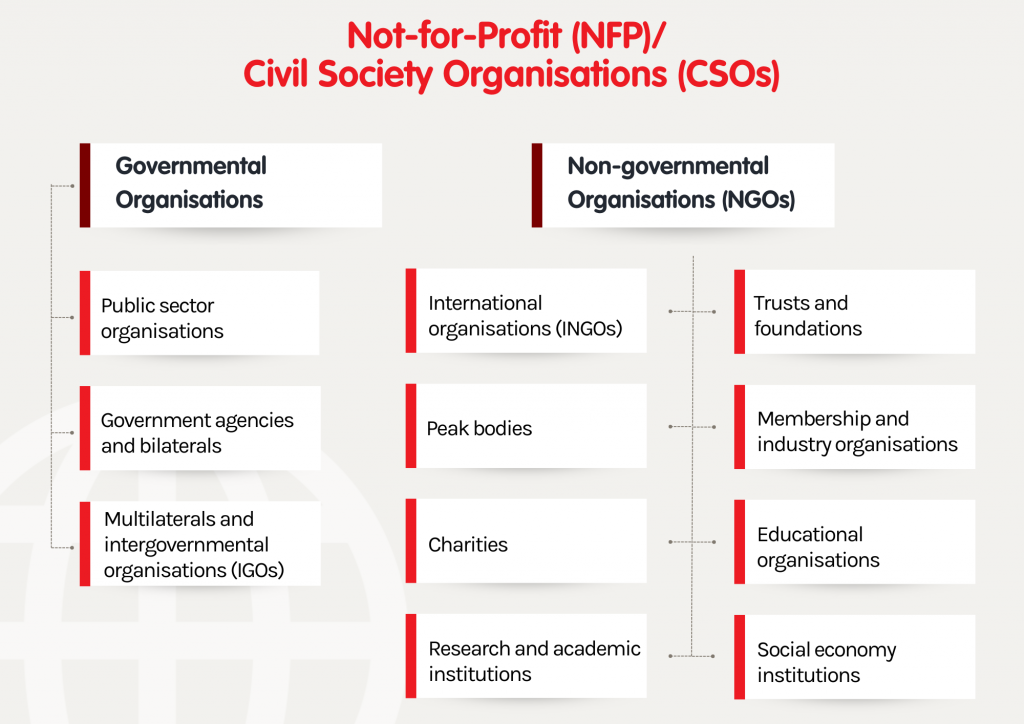 Keep up to date with the latest NFP sector insights by following us on our LinkedIn page or by regularly checking our website for more updates.