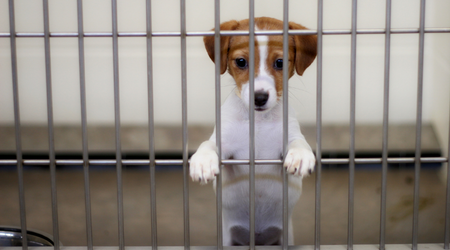 In our previous blog we spoke about the structure of the not-for-profit sector in Australia and the Asia Pacific region. In this blog, we will be focusing on animal welfare and rights as a sub-group of the NGO sector. Animal welfare charities are on the increase with approximately 1,300 charities in total registered with the Australian Charities and Not-for-Profits Commission (ACNC). We're unaware of a register for the APAC region.
Animal charities form the best, and often only line of defence for animals. They bring awareness and help eliminate the suffering and harm endured at the hands of humans and natural disasters. There are many different types of animal charities dealing with a broad range of welfare issues such as cruelty, wildlife trafficking, farm animal welfare, habitat protection, plant-based lifestyle advocacy, marine mammal advocacy and animal exploitation in entertainment.
If you're passionate about the safety and health of animals, then making a career move into the sector may be the fulfilling and rewarding path you are after. Below is a compilation of Australian and Asia Pacific based animal welfare charities. Please also do your own research as there are many we haven't included.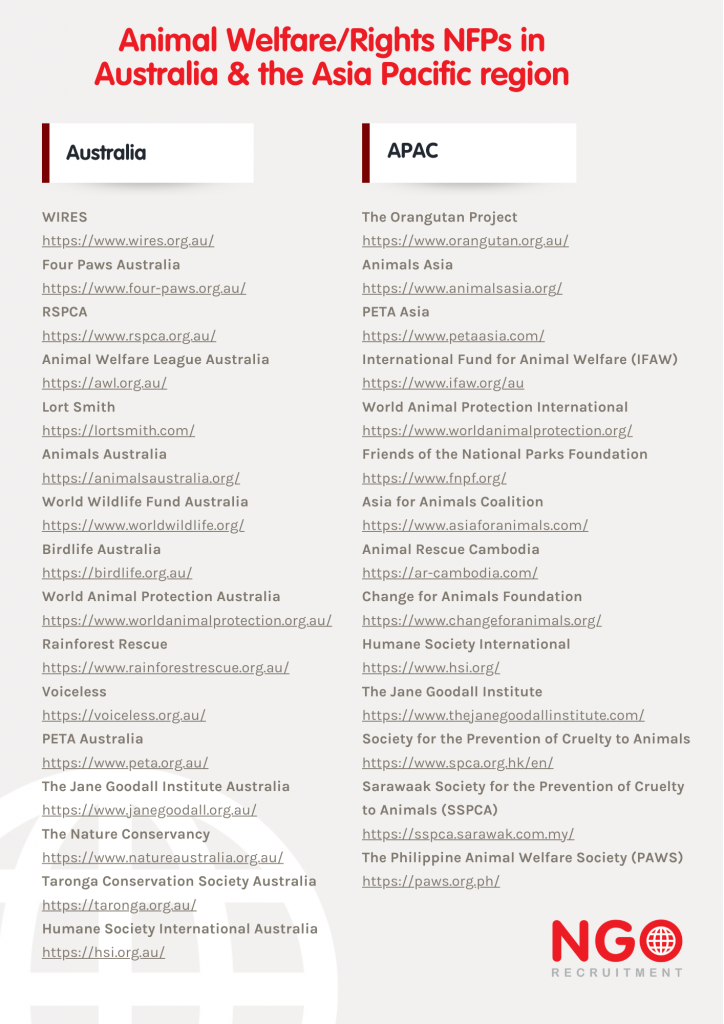 Download Animal Welfare/Rights NFPs Infographic
Across the animal welfare/rights sector there is a broad range of in-demand jobs, from head office roles such as business development, operations, fundraising, human resources, and executive management to more frontline roles such as technicians, veterinarians, investigators, researchers, wildlife rehabilitators and animal shelter operators. To gain familiarity within these types of roles or to begin applying for jobs within the animal welfare/rights sector, you can head to Ethical Jobs.
Stay tuned for next week's blog where we'll be talking about climate change focused organisations. Keep up to date with NGO Recruitment's latest NFP sector insights by following us on our LinkedIn page or by regularly checking our website for more updates.
For more detail on the animal welfare/rights sector visit the Australian Government website.