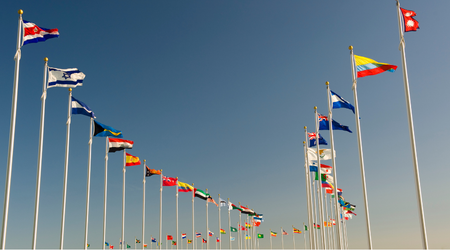 Lois Freeke, NGO Recruitment's manager for Asia Pacific & International, recently spoke with Devex, an international media platform with a focus on global community development. The article focuses on the misconception that having a large international company as an employer will allow for an easy job transition process. Unfortunately, this is not always the case.
Jobseekers from international NGOs (INGOs) can sometimes face negative stereotypes. Hiring managers can regard these candidates as being less agile, overpaid, and doing jobs that are not relevant to their needs. For example, UN organisations have positions with titles like technical officers, section heads, or peacekeepers, that are not found in smaller NGOs or other organisations. INGOs are known for their complex business processes, that have an impact on how people work and behave in the workplace.
Lois advises jobseekers coming from large INGOs to market themselves effectively when searching for a new role.
Below are our recommendations on how you can maximise your chance of landing a new role when transitioning from an INGO:
Translate your experience into the language of the organisation you are applying to join – avoid jargon and abbreviations that a hiring manager may not understand.
If you have a very 'market-unfriendly' job title that doesn't exist in your target organisation, use a more widely spread equivalent on your LinkedIn profile and resume.
Pay attention to how you present your cultural fit to the target organisation. If they are seeking traits such as agility and flexibility, address those in your application and profile. Your cover letter and LinkedIn summary section are good places to show your working or leadership style. Practise your career impact stories to demonstrate the results you have created in a larger organisation context, and show how they will benefit your target employer.
Make sure your motivation for your target organisation and its mission is clear – a smaller organisation may assume you are not interested in staying with them long-term.
Get referred in, build your network of allies to help recommend you to the hiring managers and decision makers in your target organisations. Plan ahead, don't wait until you have been with the same large organisation so long that you might be seen as too senior or too institutionalised and a 'flight risk'.
If you are transitioning from a large INGO and would like to maximise your chances of landing a new career opportunity, then we encourage you to apply the above steps in your job search process. To learn more about what other career experts have to say, you can read the full Devex article here.
Keep up to date with NGO Recruitment's latest NFP sector insights by regularly checking our website for updates and following our LinkedIn page.