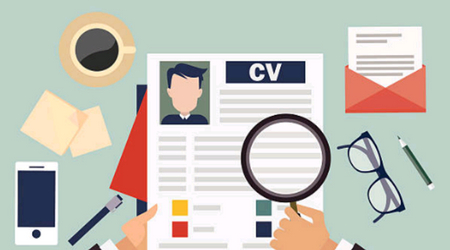 Thorough referencing checking at the end of a long recruitment process may seem like more hassle than it's worth, but ignore this crucial step at your peril, says Richard Green, director, NGO Recruitment.
"Organisations can save themselves a lot of anguish by conducting thorough reference checks before offering someone a job. Only in this way can you reduce the risk of that person not working out once they're on board," says Richard.
"Poor reference checking is also a missed opportunity for many organisations. It's not just about making sure a person is who they say they are, but it's also about really delving into their past experience and assessing how they might perform in a new role."
The following seven steps will give you a valuable guide to the right way to reference check when recruiting for your organisation or when working with external recruitment agencies.
Step one: Always ask for a minimum of three referees
At interview stage, ask a candidate for three referees – and always previous managers. You should then cross reference these referees with the candidate's resume to make sure the referees match previous roles and if referees from some jobs have been excluded. If there are exclusions, be proactive and ask for one or two different referees.
Asking for referees not only allows you to find out if the candidate is being upfront, but if they're hesitant to provide you with the relevant details, it's in your best interest to find out why. The candidate may have experienced a negative workplace situation such as bullying, and if so, you need to put them at ease. Unfortunately, this is commonplace and an expert reference checker will be able to put this into context with other references.
Step two: Conduct quick online checks
With the explosion of online content, most of us now have a digital footprint of varying sizes. A quick Google search using a broad range of search words can prove insightful and is easily done. Also cross reference the candidate's resume with their LinkedIn profile where you can.
 Step three: Contact referees at work (on a landline)
When asking for referee contact details, never accept just a mobile number. Always make sure the candidate also provides you with a landline number for the referee's place of work. And if it looks like a direct line, call the reception number instead and ask to be put through. Even if they're not at their desk, at least you know they work there.
Also, do your own research on the referee provided. A quick LinkedIn search should be sufficient.
Step four: Interview the referee
Once satisfied the referee is who they say they are, it's time to delve into their opinion of the candidate's ability to do the job. You need to interview the referee about past behaviours to see how these might inform future behaviours. Ask how well the candidate did something in a previous role that's relevant to the new role. This will give you a good indication of how they are going to do this for your organisation.
Also take the opportunity to confirm the details provided on the candidate's resume. Check dates, responsibilities and achievements. Also check punctuality, attendance and if there were any disciplinary issues. Confirm why the candidate left the organisation and ask would the referee hire them again?
Step five: Verify visa status and qualifications
Each candidate coming into an interview should also provide the standard 100-point identification including passport. If in doubt about a candidate's right to work in Australia, ask for proof of citizenship or relevant visa documentation. Also ask for education transcripts where relevant. Take photocopies of all documentation provided.
Step six: Conduct relevant police and working with children checks
If your organisation works with children, people with disabilities or operates in the aged care sector, you need to conduct working with children checks for some employees. Some additional roles may also require police checks. If you're recruiting an accounting role and the candidate claims to be CPA qualified, a quick call to CPA Australia to check membership status where relevant is also advisable.
Step seven: Encourage the potential manager to also contact referees
Finally, always write up the reference provided by the referee over the phone to then be shared with the candidate's potential new manager. At NGO Recruitment, we always encourage our clients to also talk to referees for themselves, especially with senior appointments, to dig a bit deeper into the reference provided and ask for clarification around certain insights.
This last step in the reference checking process is a great management tool and a valuable way for managers to find out how to get the best out of a potential new employee.
If you need help recruiting for your next NFP role, please contact one of our consultants today and we would be happy to assist.
Sydney 02 8243 0570
Melbourne 03 8319 4090
Brisbane 07 5530 8066