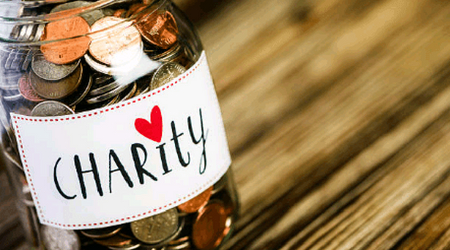 Over the last five years, the demand for fundraising skills has soared in Australia with the not-for-profit (NFP) sector now facing a shortage of good fundraisers across all fundraising specialties. And this shortage is set to continue into 2018 and beyond.
Although largely driven by NFPs experiencing varying cuts in government funding, demand for fundraisers is also due to ever-more nervous NFPs looking to diversify revenue streams.
"In this climate, we're also seeing more importance placed on fundraising skills at senior management levels," says Emma Adams, NGO Recruitment's Melbourne manager and one of Australia's top fundraising recruiters.
"And as a result, an increasing number of CEOs within the sector now come from a fundraising and marketing background."
Despite the huge variety of transaction and relationship-based fundraising roles, from fundraising assistants and major donor fundraisers to bequest executives, Emma has some great general advice for how to boost your NFP fundraising career.
Be aligned to your cause
Firstly, the very best fundraisers have a very strong connection to their cause so choose your NFP wisely. Being aligned to the purpose of the organisation you're working for means you will be highly motivated and driven to succeed. This also means you will be genuine, empathetic and able to communicate effectively with potential donors.
"The more genuine you are in your fundraising role, the better you'll do," says Emma. "The best fundraisers are authentic, demonstrate high levels of integrity and are also great story tellers."
Focus on your career goal
How successful you are in your fundraising career also depends on your ultimate career goal. If you would like to progress into senior management, it's best to diversify your portfolio of fundraising skills over the years. Large NGOs such as Oxfam or World Vision may provide you the opportunity to move around into different areas of fundraising. If you're working in a small not-for-profit, the chances are you'll already be gaining experience across the board.
Take any opportunity you can to broaden your skills. You will then be able to use this invaluable depth of experience at a senior level to your strategic advantage.
If, however, you're determined to become a great major donor fundraiser, then the key is to remain consistent, develop a long track record in this niche area, and be focused on building longterm relationships with leading philanthropists and other committed donors.
Be resilient and determined
Be committed to an organisation long enough to deliver on outcomes and to be able to demonstrate your ability to raise revenues. Staying in a role for at least three years proves you're resilient and determined. And also gives you enough time for your hard work to pay off.
"Most major donor fundraisers in particular only start to nurture relationships during their first year and may not get a donor outcome until at least two or three years into the role. Quality fundraisers have a proven track record over at least three financial years, have stayed with an organisation long enough to go through the bad times and have stuck at it," says Emma.
Get connected
Although many of us are reluctant to network, making connections within the sector is crucial when it comes to keeping on top of fundraising trends and boosting your career in preparation for your next promotion or move. Raising your profile not only lifts the profile of the organisation you're working for, but also improves your success as a fundraiser. Your personal brand is important because everyone you interact with is a potential donor or knows someone that could be.
At a minimum, becoming a member of the Australian Fundraising Institute (AFI) and attend the annual AFI conference to gain exposure to other fundraisers within the sector. The conference also offers an invaluable learning experience and unrivalled sector insights from some of the best national and international fundraising leaders.
Find a good mentor
The AFI also offers some excellent courses such as the comprehensive Certificate in Fundraising and other relevant skills-specific and executive education courses. Queensland University of Technology and now Melbourne University also offer postgraduate courses in fundraising and philanthropy.
But in terms of developing your skills and boosting your career in the short term, you need to find a good mentor. Most ambitious fundraisers have at least one or two mentoring relationships in place who often specialise in different areas of fundraising. If you're unsure of who to approach within your networks, the AFI also runs a successful mentor program.
To find out how NGO Recruitment can help you progress your fundraising career, please contact us today for a confidential chat.
Sydney 02 8243 0570
Melbourne 03 8319 4090
Brisbane 07 5530 8066