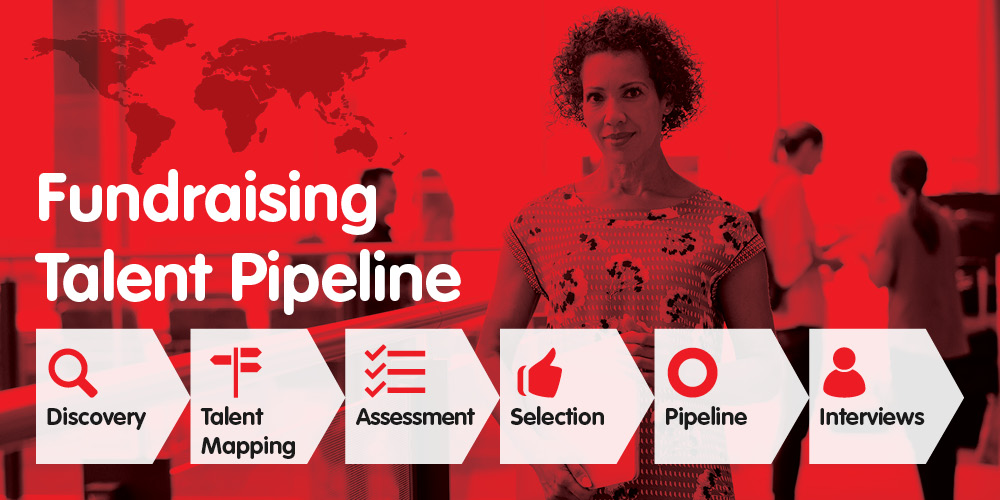 We are excited to announce the launch of our new fundraising talent pipeline for the international education advancement sector. Flexible, cost-effective and designed to complement existing internal recruitment processes, the new fundraising talent pipeline has been developed in response to an overwhelming demand from Australian and New Zealand universities in particular, for talented fundraising professionals.
Widely considered to be one of Australia's leading fundraising recruitment specialists, former head of NGO Recruitment Victoria, Emma Adams, is currently based in the UK to expand NGO Recruitment's specialist international search and to launch its new talent pipeline model.
According to Adams, several major Australian and New Zealand universities across the region are hoping to double fundraising headcount within the next 6-12 months due to a number of new and ever more sophisticated fundraising campaigns. The competition for fundraising talent will therefore be huge.
"This is a new and unique offering for university recruitment teams who are focused on expanding their fundraising campaigns into 2020. Our new talent pipeline involves extensively and proactively mapping the international advancement and not-for-profit sectors to identify highly qualified candidates interested in opportunities both in Australia and New Zealand," says Adams.
"By building talent pools in the UK, Europe, Canada and Asia Pacific, Australian and New Zealand universities can now access information about available candidates via our talent pipeline subscription or tap into our pipeline during our exclusive advertised search process."
Adams is currently mapping all positions that sit within development and advancement – from executives, development and advancement heads to faculty based development managers and alumni officers – and is also able to tap into NGO Recruitment's extensive database of international fundraisers who work outside of the advancement sector.
"It's a really exciting time to be an advancement fundraiser given our universities are currently at the forefront of tackling critical global challenges such as climate change and global health. Part of the work we're doing is to also attract fundraisers and other talented individuals from a wide range of backgrounds," explains Adams.
Adams is also now partnering closely with Lois Freeke, NGO Recruitment's Manager Asia Pacific, to offer a truly international candidate sourcing service. The talent pipeline will also be open to international NGOs and wider not-for-profit sector organisations looking to tap into new and emerging talent pools.
If you would like to find out how Emma Adams can assist you with your international fundraising recruitment requirements, please contact her via email emma.adams@ngorecruitment.com or call +44 7305 791502 if you are in the UK or Europe. Alternatively, you can contact Richard Green in Sydney on +61 2 8243 0570 or email richard.green@ngorecruitment.com if you are in Australia or New Zealand.