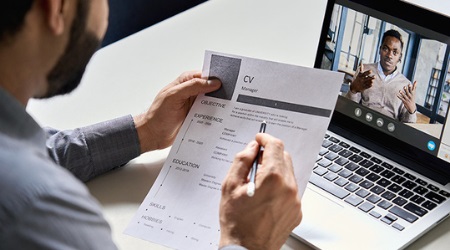 In 2020, the pandemic wreaked havoc across the job market, with many companies putting hiring freezes in place or letting staff go as revenue streams disappeared.
A year on, and with millions of Australians still in lockdowns across the country and still working from home, it's obvious that the pandemic is far from over.
To assess how hiring intentions have changed since the outbreak of the pandemic, NGO Recruitment has been busy collecting data from across the NFP sector.
The result of that is a new report, which uncovers the most in-demand roles, which as a jobseeker, is pretty important information.
So you don't have to read the whole report, we've rounded up the most important bits.
Digital fundraising on the rise  
With face-to-face fundraising and physical events grinding to a halt in 2020, it's understandable that these are the roles that organisations are looking away from.
But the director of NGO Recruitment, Richard Green, said that this doesn't mean things like fundraising and events have stopped altogether.
"Face-to-face fundraising became impossible with the onset of COVID-19, so we saw a necessary shift towards digital and data-driven strategies," Green said.
"This is now a primary focus for NFPs looking to pandemic-proof essential revenue streams so we're experiencing extremely high demand for digital fundraisers and database managers."
Casework, counselling and front line roles increase in demand
For 23 per cent of organisations surveyed, their recruitment focus was on counselling, casework and frontline roles, and for 21 per cent of organisations surveyed, it was on program and project management roles.
These findings match NGO Recruitment's recent experience of NFP labour demand with frontline workers and project management skills highly sought after.
Because the pandemic has also taken a significant toll on people's mental health and incomes, demand for counselling support, community housing services, homelessness organisations and other related service providers has soared.
Community legal sector experiencing a shortage
Since the outbreak of the pandemic, there has been an increased demand for legal assistance in areas such as domestic and family violence, social security, employment and tenancy. This has meant that the community legal sector is now faced with a shortage of lawyers and support roles.
Green said that these roles were proving hard to fill, mainly because of the comparatively low salaries on offer in the sector compared to commercial law firms.
"Demand is particularly high in regional Australia but it can take months to fill these roles."
If you want to see a copy of the full report, head here.