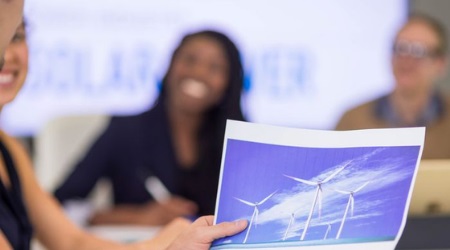 Ignites Asia recently reached out to seek insights from NGO Recruitment about why ESG (environmental, social and governance) fund executives are leaving their financial careers in search of roles in the social impact sector.  Lois Freeke, our Manager for Asia Pacific & International Recruitment spoke with Ernest Chan from Ignites Asia. Unfortunately, due to Ignites Asia being a paid subscription service, we can't reproduce the entire article, so we have summarised key points and added additional insights in this article.
Asian Ignites Asia, a Financial Times service, is an online source of news, business intelligence and analysis for and about the asset management industry in Asia. Ignites Asia is the sister publication to Ignites in the U.S. and Ignites Europe
The role of the asset management industry in advancing environmental, social and governance principles has taken off in recent years, with a growing emphasis on the wider impact of engagement, stewardship and responsible investing on a range of sustainability objectives.
But some fund executives, ranging from former CEOs to heads of ESG, have made the decision to step away from the industry altogether in pursuit of opportunities that they believe can have a more direct impact on sustainability compared with the limitations of working within an asset management company.
Chan interviewed a c-suite funds executive who cited "pushing ESG issues" as the reason for leaving his corporate career, and the potential to drive real and tangible impact gives such executives a strong sense of fulfilment they have not been able to fund in their investment careers.
Chan had noticed a growing number of investment professionals who are looking to move away from asset management sector for jobs in the sustainability sector.
Lois Freeke, Melbourne-based manager for Asia Pacific and international at NGO Recruitment, says there has been a "definite increase" in the number of investment and finance professionals seeking to make a jump into jobs focused on climate change and conservation because they felt their work was not ethical or value-aligned, even among those working in ESG roles.
"We see a large number of mid-career professionals from the finance sectors who want to increase their ability to drive social impact" says Freeke. "They want to 'give back' and find something more purposeful and more fulfilling to do with their career now that they're established."
Other finance executives interviewed had found that ESG was just a concept in their corporate job and that being involved in a no-profit or social impact organisation meant you can have a direct impact on sustainability issues, which was more "exciting" and "fulfilling".
NGO Recruitment recruits many roles within the climate change field and accelerating the transition to clean energy is key to many of our clients' agendas. The opportunity to help drive this transition inspired one former Asia bank executive Chan interviewed to transfer her work in the renewable energy and infrastructure sector in her corporate sector work to actually develop renewable energy projects when she joined a sustainable energy organisation. The severe pollution in Asia is also often a key driver in decision making for many Asia-based finance executives.
Other executives who have left the funds industry did so in order to drive change in asset management companies from the outside. One vice president with a leading conservation INGO felt she had gained a broader view of how different organisations engage in ESG issues and she is now able to provide advice around sustainable investing practices. Working in funds had also given her insights on ESG regulations and standards, as well as data integrity issues.
NGO Recruitment has also worked with funds executives who feel their work is serving their organisation, but not in the most ethical way possible, and their values are not being met. Due to their own desire to help drive more social impact, and create a cleaner world for future generations and their own children, they feel morally compelled to seek opportunities to help accelerate the transition away from fossil fuels.
NGO Recruitment has also found that remote working and more time to contemplate their career and its greater meaning during Covid has resulted in many mid-life career changers wanting to transition out of the corporate sector and join a purpose-led organisation.
Barriers to entry
For funds executives looking to make the switch, having that crossover with existing skills and experience is critical, but there are likely to be other deterrents that make the move less attractive.
In NGO Recruitment's experience of candidates transitioning from asset management or banking for example to a career with a climate activist organisation, there can be some key selection criteria requirements that are difficult for corporate sector candidates to bridge.
Campaign strategy and diverse stakeholder relationships, such as with other NGOs, research institutes, government, think tanks, and donors, can be two obstacles. NGO Recruitment has experience transitioning candidates who have gained campaign strategy from outside a non-profit, for example in volunteer, board, or political positions.
Understanding barriers and also the drivers of clean energy transition and the strategic thinking abilities to develop a multi-faceted strategy are also often requirements from NGO Recruitment clients whose mission is to accelerate clean energy transition. Having a demonstrated track record influencing change at the policy level is also more difficult, but not impossible, to demonstrate from outside of the social impact sector.
A major barrier for those wanting to go into the not-for-profit sector, in particular, is compensation, where they could be facing a 20% to 30% pay cut, says NGO Recruitment's Freeke.
"Some candidates face rejection after rejection because they're not prepared to take the salary cut," says Freeke.
Other challenges include adapting to work in a leaner organisation than they are used to in the investment sector.
"They want to work with more support, they're not prepared to be as hands-on, or they might have to take a role that's not directly comparable and they might see it as a step-down," Freeke says.
"They might be very interested, but when faced with the realities it doesn't work out for them and they might give up," she adds.
In order to transition more effectively, NGO Recruitment advises candidates to spend time understanding the skills and experience they have and determine which organisations would value them. It is often a much smoother and quicker transition if you are leveraging an established skillset into a similar role in a new industry than to completely change both your sector and your role.
Studying the requirements for jobs at target organisations and making a considered decision to re-train, upskill, or acquire the experience through other means will help with the transition to the social impact space, and often taking a 'bridging' or 'stepping stone' role can be a useful tactic.
A management role in a non-profit might be a more realistic move for a candidate who is already at the executive level, than a finance strategist role, for example. A banking relationship manager, or asset manager, might be able to transition into a fundraising or philanthropy role relatively smoothly and leverage their transferable skills, and this is a transition NGO Recruitment has assisted some of our candidates to make. Some more generic roles, such as marketing, can also be good options for candidates wishing to move from the corporate sector.
It is crucial that an application for a social impact job highlights the immediately transferable experience and also demonstrates the candidate's alignment to the organisation's mission. NGO Recruitment receives a lot of applications from candidates with unrelated experience and very generic resumes and cover letters. It would be wise to highlight related transferable experience, and also any proven commitment to the not-for-profit sector, as this will differentiate your application.
For more information on our current non-profit career vacancies, and career development services, coming soon, please follow NGO Recruitment on LinkedIn or at our website https://ngorecruitment.com/