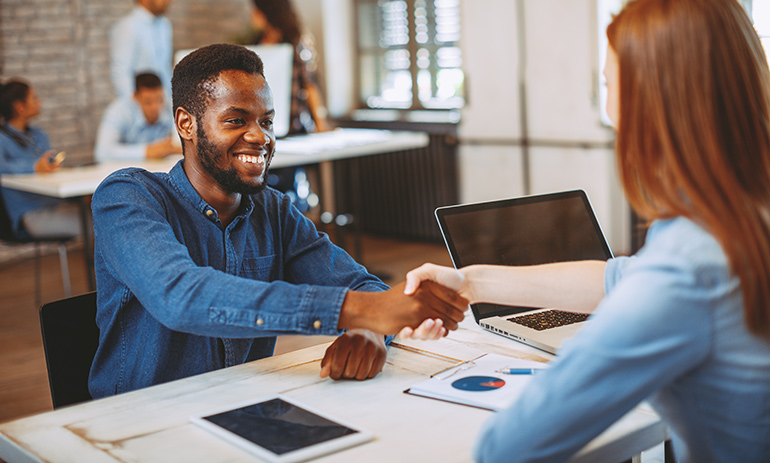 Source: Pro Bono News
Have you secured a second interview? Here's what you need to know
These days, it's likely you'll come up against several hurdles before actually landing a job.
Prepping for a first job interview is essential, but just because your application has been progressed doesn't mean you should relax
The second interview is actually a great opportunity to show off how well you'd fit into the organisation, as well as ask some of the more in depth questions that you didn't get a chance to ask at the first interview.
There are a number of things you can do to prepare for the interview, and some things to keep in mind. We ask Lois Freeke, from NGO Recruitment, for some tips.
Do your research
Doing a bit of digging on the organisation (more so than you've already done), and researching the people on your interview panel will help you feel much more comfortable and confident walking into the interview.
"The shortlist for the second round is really to find out if you're going to be the right fit for the position and also the company culture," Freeke said.
"So research the company again, check the news articles, look at different sources, look at their social media platforms to make sure that you've done your homework and your research and your preparation."
Source some feedback
If you're working with a recruiter or an HR manager, Freeke says you should ask them for feedback from the first interview so you know where to focus for the second round of interviews.
"It's important to find out what was positive, where the perceived gaps in experience were, or any weaknesses," she said.
"Understand this and then put a strategy in place to deal with them in the second interview.
Prepare to be asked (and ask) different questions
The questions you'll be asked in the second interview will be much more targeted and specific, focusing on your soft skills, your management style, or how you work with others. Freeke said it's important to come up with an interview story to address these types of questions.
Having your own questions is also important, as this will give you a final chance to figure out if the organisation is a good fit for you, and demonstrate your enthusiasm for the role.
"Depending on what your values are, you'll want to ask questions that will tell you about the culture of the organisation," Freeke said.
"These can include what does good performance mean, or what traits do successful people at the organisation commonly exhibit."