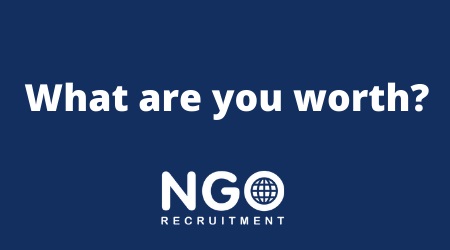 Analysis
Fundraising in Australia was initially rocked by the Covid-19 pandemic. Lockdowns and social distancing had a huge impact on face-to-face, volunteer and events-based fundraising in particular. Thankfully, demand for fundraising professionals finally returned and increased across the sector towards the end of 2020, as NFPs adapted to the new Covid-19 normal. This demand is set to continue across Australia into 2021.
Salaries
According to NGO Recruitment's latest Fundraising Salary Snapshot 2021, fundraising salaries have remained relatively stable over the last 12-24 months which is reflective of wider national remuneration trends. Increases are apparent however at the executive level. Fundraising Directors are in high demand and NFPs are having to adjust salary expectations for these business-critical roles.
"In the last few years, CEOs and boards of directors have experienced the financial benefits for their organisations of investing in highly qualified senior fundraising professionals. This shift in mindset means salaries have increased at this level but the fundraising outcomes are worth the extra investment," says Richard Green, Director, NGO Recruitment.
Top roles in demand
Fundraising directors
Major donor fundraisers
Digital marketing fundraisers
Database managers
Major donor fundraisers also continue to be in high demand and therefore extremely hard to source as NFPs become more sophisticated in their approaches to fundraising and philanthropy and understand the high-returns from long term investment. Candidate shortages are exacerbated by the current curbs on international migration and a lack of qualified candidates from outside the NFP sector for this very specific skillset.
With the Covid-19-driven pivot to virtual events and online direct marketing, digital marketing fundraisers who can maximise digital income streams are also in high demand. This trend is also driving the requirement for expert database managers.
The impact of 2020
Before Covid-19, Australia's tertiary sector was one the most significant employer of fundraising professionals in the country. However, the pandemic has had a huge negative impact on this sector due largely to the uncertainty of government support and a sharp drop in the number of international students. Therefore, the size of tertiary fundraising teams has contracted considerably. Due to this contraction NGO Recruitment has seen a freeing up of talent available for roles across a broader range of charities and NFP's. Today, demand for fundraisers is steady across all of the sub-groups of the NFP sector, as it was pre-covid.
Outlook 2021
During 2020 NFPs became more aware of adapting their fundraising strategies, to a new level sophistication, an unexpected outcome of Covid-19. This will only increase across the sector into 2021. CEOs and boards are now taking fundraising more seriously and understand they also need to be personally involved in the fundraising process to maximise revenues. This in turn improves retention as fundraisers at this level are empowered to be even more successful in their roles.
The transition away from event-based and face-to-face fundraising will continue as traditional models are replaced by digital marketing. Digital marketing skills will continue to be highly sought after as NFPs look beyond the sector for these highly-transferrable skills.
Finally, the extraordinary success of fundraisers working remotely because of Covid-19 has fundamentally changed our expectations around workplace flexibility. To retain top fundraising talent, NFPs will have to navigate this new way of working to make sure flexible working remains accessible to those who request it. It also means NFPs have a wider pool of talent to consider, across multiple capital cities, given the ability of good fundraisers to now work effectively remotely.