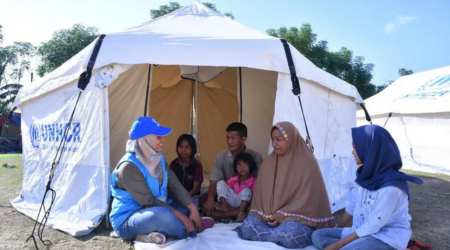 Frontline and field workers are the people at the forefront of organisations who often work long hours and accept increased risk, yet still dedicate their time and skills to assisting and supporting people and causes who need it most. Doctors, nurses and paramedics are just some of the very important frontline and field roles that exist in our society today.
Jobs in which employees are in a frontline or field position are active, engaged and dynamic. They usually involve working with clients, patients or service users directly, and this makes them demanding, but highly rewarding. Such positions are recruited for most commonly by NGOs, INGOs and multilaterals (alliances involving multiple countries) at a number of scales, ranging from local community services providers to large regional organisations to global multilaterals such as the UN. The shortage of skilled frontline workers in rural and regional Australia is a common pattern world-over, and there will always be demand for these positions.
Field positions typically refer to on-the-ground postings in low-income countries (including short-term assignments), for example those advertised by the UN or an organisation like Médecins Sans Frontières. Some of these roles involve being on-call 24/7 at times (e.g. as a nurse), while others have more traditional hours. Being a Field Officer can refer to a range of job types and responsibilities: for example, field officer positions advertised by the United Nations Development Programme (UNDP) include Rule of Law and Access to Justice Officer; Environment and Water Management Field Officer; and Health Field Officer. Often these positions last one year, sometimes more or less.
If you are a candidate with transferrable frontline skills looking for a career change, you could be considered an attractive candidate for a frontline or field position. Below are the inherent skills and experience that may be required.
Skills may include:
Specific professional and technical skills relevant to the role
Willingness to work in unstable, under-resourced or 'difficult' settings
Good people skills and ability to communicate effectively
Adaptable and able/willing to work in a team (multicultural in a field posting)
Ability to speak a language other than English for some field postings
Community engagement and relationship-building with Stakeholders
Relevant experience may include:
Full qualification and registration in relevant professional area
For roles in INGOs and multilaterals, usually 3+ years of relevant post-qualification professional experience, including clinical experience where appropriate (and sometimes 3 months+ of relevant work, volunteering or travel experience in a low-income country for field roles)
For educator roles, usually a high level of subject-specific knowledge and/or pedagogy or education, as well as experience in educational material development and workshop delivery
If you wish to have a rewarding and impactful career by utilising your frontline skills and experience, then making a career move into the NFP sector may be what you are after. To assist you in making the move, we have collated a list of job types that fit under the remit of frontline and field:
Support Worker, Social Worker, Carer, Caseworker, Counsellor, Psychologist, Mental Health Specialist, Clinical Director, Clinical Team Leader, Clinical Coordinator, Interpreter/Translator, Field Security Manager, Nurse, Doctor, Midwife, Biomedical Scientist, Surgeon, Clinical Officer, Occupational Therapist, Personal Assistant, Community Health Officer, Outreach Officer, Educator, Engineer, Field Officer.
To continue learning how you can translate your skills and to develop your social impact career, you can purchase your copy of our careers guide here.
Stay tuned for our next blog post and keep up to date with NGO Recruitment's latest NFP sector insights by following our LinkedIn page or by regularly checking our website for more updates.
Featured image – courtesy of UNCHR.