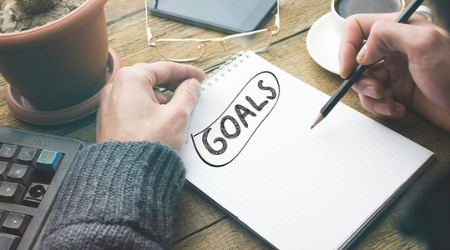 Source: Pro Bono News
Do you know what you really want from a job? Be ready to talk about it in an interview, it can help you as much as it helps the employer.
It's a common interview question, "what do you want to get out of this role?" – and one that you should welcome. It suggests the person interviewing you is interested in you and where you are headed, and not just focused on FTE headcount or quickly filling a position.
And your response to this question can be used advantageously in several ways.
It's a strong opportunity to show initiative, demonstrate experience and stand out from your competitors in the interview process.
But, as with anything, you need to be prepared.
Lois Freeke of NGO Recruitment says preparation remains number one for any interview.
"You will almost undoubtedly be asked about your short or medium term career goals so make sure they relate to the role you are interviewing for," she told Pro Bono News.
"And [make sure] that you have prepared an answer that shows how your experience to date has prepared you for this role."
Prepare some brief-but-eloquent mental notes on skills you gained, or knowledge you've gleaned in past roles. Remember, you can build on this too – perhaps in your last position, you learned a certain amount about a particular skill or area of expertise, and now you want to learn more.
The other great thing about this conversation is that it gives your prospective employer specific feedback: if they hire you, and they're a collegiate and invested organisation with a healthy culture, they'll identify appropriate and mutually beneficial ways to help you achieve your goals.
A good organisation will know all its staff members' respective strengths: if they can identify strong skillsets and potential to further develop and activate them across their staff group, they'll start to team-build around those attributes.
As ever though it's important to stay realistic: if you're a great writer and want to learn about SEO – great. But, at the interview stage it's best to stay in the field; if you're interviewing for a book-keeping position, maybe keep that burning ambition to be a record producer on the down-low for now. And as ever, stay concise.
"Don't talk about aspirations which are not related to the job," Freeke says.
"Make sure you have thought about it carefully and present realistically ambitious aspirations that support, rather than hinder, your job application."
One great way to identify and then articulate what you want from a position is to dial back to some fundamentals.
Freeke recommends a simple three letter acronym tailored to the purpose.
"Structure your answers using a device like C.A.R – challenge, action, result, and then always add T, to tie it back to the organisation and job. This helps keep your answers on track," she says.
And as ever, you have to walk the talk.
"Make sure results are data-backed and illustrate your related contributions and further enhance your candidacy," Freeke says.