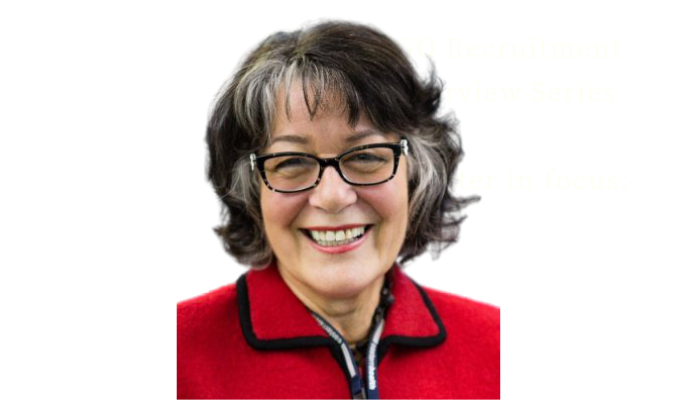 When Victoria Monahan recently accepted the Jimaylya Topsy Harry Centre Service Manager position, she was ready for a challenge. Jimaylya Topsy Harry Centre is a unique service, located in Mt Isa, which provides transitional accommodation for adults, both Aboriginal and Torres Strait Islander people and non-Aboriginal and Torres Strait Islanders, who are homeless or in a crisis situation.
Victoria accepted this role mid-May after a national executive search by Louise Furlong, Executive Consultant & General Manager Queensland, NGO Recruitment.  Amidst the Coronavirus pandemic, Victoria agreed to start her new role and relocate to Mt Isa from South Australia within a few weeks. Now a month into her position, we talk to Victoria about her experience so far.
What attracted you to this unique role located in Mt Isa?
I have always loved the combination of travelling and working which provides the opportunity to not only see parts of Australia that I might not have explored, but to also explore a greater scope of interesting personal and professional challenges. The conversation I had with Louise Furlong from NGO Recruitment around this role really sold me.
You relocated from SA to Mt Isa, driving for five days through some of Australia's most remote areas, how was this experience and travelling through various state borders as an essential worker during the pandemic?
My five days on the road were amazing. I am a letter writer, so I wrote a daily journal and took a lot of photos to capture some of my experiences. The changing landscape kept me constantly in awe of the beauty of outback Australia. The clouds changes shapes, size and colours many times throughout the day and I was taken back to my childhood days of laying in the grass and cloud watching. My beautiful feline friend Mishi kept me company in the car, though at one stage she put her paws on the electric window control and I had terrible visions of her flying out the window at 100 kms an hour. She totally entertained the officers at the Border Control Point while they processed my documents.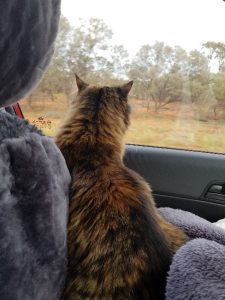 Mishi is pictured watching the world go by on the five-day road trip to Mt Isa 
What are the main challenges ahead in your new role and what type of programs do you plan to implement?
 The programming design is not for me alone. In community, the best results are attained by fairly lengthy consultation that must be person centred and wholistic. It can take some time to fully explore the needs of all the people who are affected by introducing new initiatives. This can be a challenge for me, as I can often have ideas that I want to implement, however, experience has shown me that the greatest idea will fail if I don't take others with me on the journey.
How, so far, has your background and previous work with remote communities/similar client cohorts been of value to you in the new role?
I think the most important lesson I have learned from my previous work, is that my previous work doesn't count. Working in communities means creating a clean slate for each project, being willing to "not know" and being curious about people and relationships.
What initial challenges have you faced?
I think one of the challenges was underestimating the physical, emotional, and mental effort required to make the move. In retrospect I would have taken a week off before starting work (instead of starting two days after arriving). The other challenge is the lack of social contact because of the Covid restrictions. Most of the usual groups and activities are in recess. I also miss the face to face contact with family and my fellow life travellers.
What is your secret for success at executive level?
Work and work. Especially lots of personal and spiritual development so that I connect with others. Continuous skills development, I am a person who loves to learn and be challenged mentally and emotionally. I have a sixth sense about people and situations that is really helpful, and I can hold a vision and perceive a map to actualise it.
How would you describe your experience with NGO Recruitment?
Astoundingly helpful. I felt really spoiled with support and information from Louise Furlong, she acted as the conductor of this recruitment process, providing a perfect symphony of information partnering, planning and doing. This left me free to do what I needed, so as to make the move as effortless as possible.
Victoria's journey breakdown: 
Day 1    Adelaide SA to Broken Hill NSW     516 kms
Day 2    Broken Hill to Bourke NSW              618 kms
Day 3     Bourke to Charleville QLD               453 kms
Day 4    Charleville to Longreach QLD          516 kms
Day 5    Longreach to Mount Isa QLD           647 kms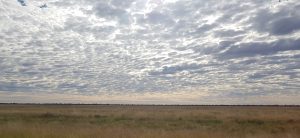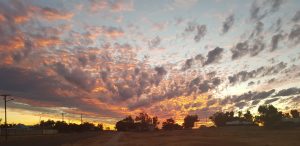 Near Bourke                                                                                           Sunset at Charleville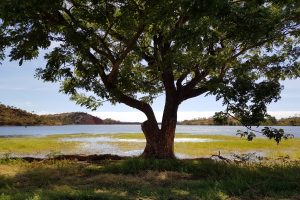 Near Cloncurry                                                                                          Lake near Mt Isa

Mt Isa