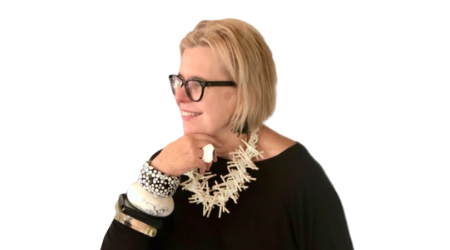 Source: http://positivelife.org.au
11 October 2019
Positive Life NSW is delighted to announce the appointment of Jane Costello as CEO, effective from Monday 11 November 2019.
Positive Life President, Mr Robert Agati said Ms Costello was selected after a thorough and competitive Board selection process to lead the state-wide agency after Craig Cooper stepped down from the role in June 2019, which he served with commitment and dedication.
"Jane is an outstanding choice, bringing a wealth of experience over twenty years' in executive corporate roles, a strong track record of ten years in the HIV community sector, as well as her personal experience and sensitivity to contemporary issues faced by people living with HIV," said Mr Agati.
"The Directors join with me in congratulating Jane on her appointment as the first woman living with HIV to hold the Positive Life NSW CEO role," said Stephen Lunny, Positive Life Vice-President. "We are fortunate to benefit from her demonstrated ability to gain consensus, provide strategic leadership, along with her formidable engagement to benefit PLHIV in NSW."
"I am incredibly excited and honoured to accept this role at Positive Life," said Ms Costello, "particularly for the opportunity to represent and advocate on behalf of and in the best interests of all people living with HIV across NSW."
"I am passionate to advance the interests of people living with HIV and advocate for change in public health and social policy, to meet the emerging needs and uphold the human rights and dignity of all people living with and affected by HIV in NSW," she said.
Mr Nicolas Parkhill, ACON CEO added, "ACON welcomes the news of Jane as incoming CEO of Positive Life. Jane has long-standing and constructive ties with our community, and we're looking forward to continuing the collegiate and productive working relationship between our two agencies with her at the helm."
Mr Aaron Cogle, Executive Director of the National Association for People living with HIV Australia (NAPWHA) welcomed the announcement: "Jane's strong strategic track record in the HIV sector over the years gives all of us in the sector, as well as people living with HIV, security in the knowledge that the agency will effectively respond to any upcoming evolutions of the NSW HIV strategies. NAPWHA is excited to see the continuing representation of people living with HIV at the forefront of NSW's only peer-based HIV agency."
Ms Costello takes over the role from Mr Craig Cooper, who led Positive Life from 2014 to 2019.