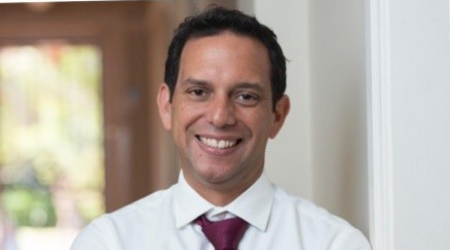 Source: https://www.nature.org.au
The board of the NSW Nature Conservation Council has appointed Chris Gambian as CEO, replacing  Kate Smolski who is leaving after five years leading the organisation.
Mr Gambian has a strong background as a public interest campaigner and as a senior leader in trade unions and other grassroots advocacy organisations.
"I grew up in the suburbs around the Georges River and I have seen first-hand the toll that development and pollution can have on nature," he said .
"We have to do more to ensure we pass on a safe climate and thriving natural world to our children and future generations.
"I have spent my whole working life trying to create a world that is just and sustainable.  I'm incredibly honoured to be trusted with the challenge of leading NCC at this important time in our history."
Mr Gambian said nature in NSW was under siege from pressures ranging from climate change and mass deforestation to unsustainable water use and plastic pollution.
"Over the past three years, the number of critically endangered species in NSW has jumped 30%, deforestation almost doubled, and the number of native species threatened with extinction grew to 1,025," he said.
"As a community we have to make a decision about the legacy we want to leave: will we destroy everything around us to squeeze out another dollar for the bottom line in the short term, or do we value our role as custodians of the land, air and water and their importance to our long term interests?
"Nature needs a strong advocate now more than ever and I believe the Nature Conservation Council – with more than 150 member groups and thousands of supporters – is well placed to continue its track record of leadership."
Nature Conservation Council Chairperson Professor Donald White thanked outgoing CEO Kate Smolski for her strong leadership and commitment to the organisation over the past five years.
"During her term as CEO, Kate has strengthened our organisation on many fronts, making us a more effective advocate for the environment in NSW," Prof White said.
"The organisation is on a strong financial footing thanks to a significant expansion of our fundraising efforts and power, focused campaigns to tackle climate change and deforestation."