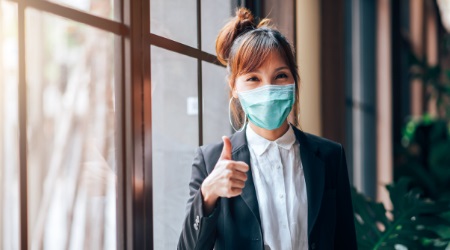 We hope that you are keeping safe and well. As always NGO Recruitment is committed to the health and wellbeing of our team, clients and candidates.
During this time, we'd like to update you on what we're doing to minimise the impact of this current outbreak on our business operations whilst supporting our clients and candidates.
Our commitment and service to you will remain uninterrupted and our team remain accessible and ready to assist you.
How we are working:
Remote working: Our whole team is currently working remotely, and our Covid Management Plan is in place to ensure that our service to our clients and candidates remain fully operational.
Office closures: Our physical offices in Sydney and Melbourne will remain closed until the current restrictions change.
Meetings: All meetings and interviews conducted by NGO Recruitment will remain virtual.
Interviews: We are working closely with all clients to ensure that interviews are conducted in a Covid safe way and comply with the current government restrictions in each state.
Temporary contracts: Our candidates are able to work remotely and many have their own IT and home office set ups. Alternatively our clients are couriering laptops or essential equipment to the candidates home and we can assist with any onboarding advice.
If you have any questions or wish to discuss your recruitment needs, please do not hesitate to contact me.
Kind regards,
Richard Green
Director, NGO Recruitment