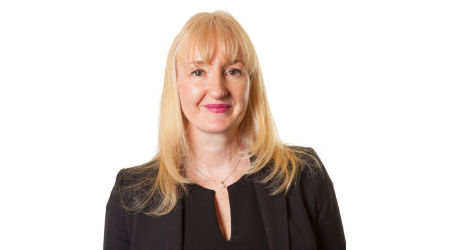 International recruitment expert Lois Freeke joins the team
Please join us in welcoming Lois Freeke to the NGO Recruitment team as our new Asia Pacific manager. Lois has lived and recruited in China and the wider Asia Pacific region for over two decades and we're delighted to have her on board.
Originally from the UK, Lois first moved to Hong Kong in the early 90s and has since gained a unique depth of Asia Pacific recruitment experience. She held senior recruitment management roles for over 15 years including country manager China at REED, director at Kelly Services and managing consultant at Hudson, all based in Shanghai.
According to Richard Green, Director, NGO Recruitment, it's rare to find a senior recruitment professional who understands the cultural nuances of the Asia Pacific market. "Lois is extremely talented at what she does and has a valuable ability to expertly navigate the vast and complex tapestry of the Asia Pacific not-for-profit sector," he says.
"She's already hit the ground running and is currently recruiting a regional director role for World Wide Fund for Nature (WWF) based in Fiji. I have no doubt her skills will be of immense benefit to our clients and we're delighted to have her on board."
A conversational Mandarin Chinese speaker, Lois has recruited executive and operational roles for organisations across the Asia Pacific region with a particular focus on executive search in China, Hong Kong, Singapore, Australia and New Zealand. She was also the first licensed personal branding strategist in China offering specialist recruitment, outplacement and career transition support for foreign executives based in the region.
"NGO Recruitment's knowledge, depth of experience and longevity within the not-for-profit sector in Asia Pacific is very unique and I'm proud to join such a purpose driven niche recruitment specialist. I'm looking forward to working closely with our existing NGO partners and also expanding our valuable services across the region," she says.
During her Asian-based career, Lois was a regular speaker and commentator on HR topics for international forums such as Channel News Asia TV, The Economist, American Chamber of Commerce and at HULT University. She is also International Coach Federation (ICF) accredited in professional coaching and personal branding.
If you would like to find out how Lois can assist you with your recruitment requirements in the Asia Pacific region, please contact Lois via the Sydney office: +61 (0) 2 8243 0570 or mobile: +61 408 629107.