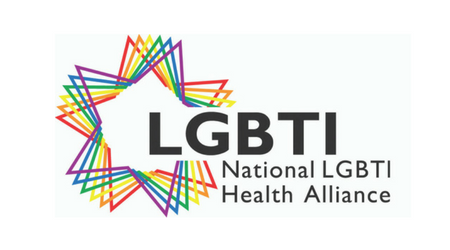 From humble beginnings as a collection of community-based organisations with an HIV/AIDS focus, the National LGBTI Health Alliance has grown to become one of the first of its kind around the world. With over 170 members nationwide, the national peak body is focused on improving the health outcomes of LGBTI people and populations right across Australia.
This year marks its tenth anniversary, and with long term Executive Director (ED) Rebecca Reynolds moving on, the Alliance is searching for a new inspirational leader with strategic leadership and government relations experience to take the organisation to the next level. Not-for-profit sector search specialist NGO Recruitment has been appointed to lead the recruitment campaign.
According to Philippa Moss, ED, AIDS Action Council of the ACT and Chair of the Alliance, there has never been a more dynamic time to join the organisation and become a leader in the LGBTI space.
"The Alliance would not be where it is today without the hard work and dedication of outgoing ED Rebecca Reynolds. Thanks to her immense efforts, we're now on a really solid footing and there are so many possibilities for a new leader to set our future direction. The growth of the sector is on a really exciting trajectory," Moss says.
"Not only that, but there are so few spaces at a national level where LGBTI health and wellbeing advocates are invited to the table and are truly able to influence the national agenda. This really is a unique and extremely rewarding opportunity for the right person."
With a well-functioning operating environment, the Alliance is now looking for an outward facing, strategic relationship manager with a long-term vision. In addition to having relevant LGBTI and community sector experience, the new ED will also have a sound understanding of policy, advocacy and good governance.
"The ideal candidate would be someone who knows the LGBTI people and populations, someone who understands the political landscape at a federal level, and someone who can work collaboratively with key stakeholders to effect real change," Moss says.
"We also need someone who understands the value of building a really solid evidence base, both qualitative and quantitative, so we can demonstrate our communities' needs and develop solid policy positions to guide and lead the sector."
Based in Sydney, the new ED's first priorities will be to work with the board to finalise a strategic communications plan including clear deliverables around the future voice, branding and positioning of the Alliance.
"We're committed to taking the organisation from strength to strength with a focus not only on policy and advocacy and the traditional role of a peak body, but also on strategic partnerships to deliver high quality and essential services. We're looking for opportunities to expand in this area and need someone to help us provide the rigor around this in terms of governance," Moss explains.
The Alliance is also looking for someone to continue Reynolds' inspiring work building trusted relationships within Aboriginal and Torres Strait communities across Australia.
"This really is an opportunity to make a real difference nationally for LGBTI communities. And to lead and drive a team of really dedicated, fantastic people who are at the forefront of this innovative and inspirational work. There's so much to learn and to keep on learning, and being part of this next phase of the Alliance will be extremely exciting," she says.
To find out more about the role and how to apply, please contact Richard Green, Director, NGO Recruitment on (02) 8243 0570