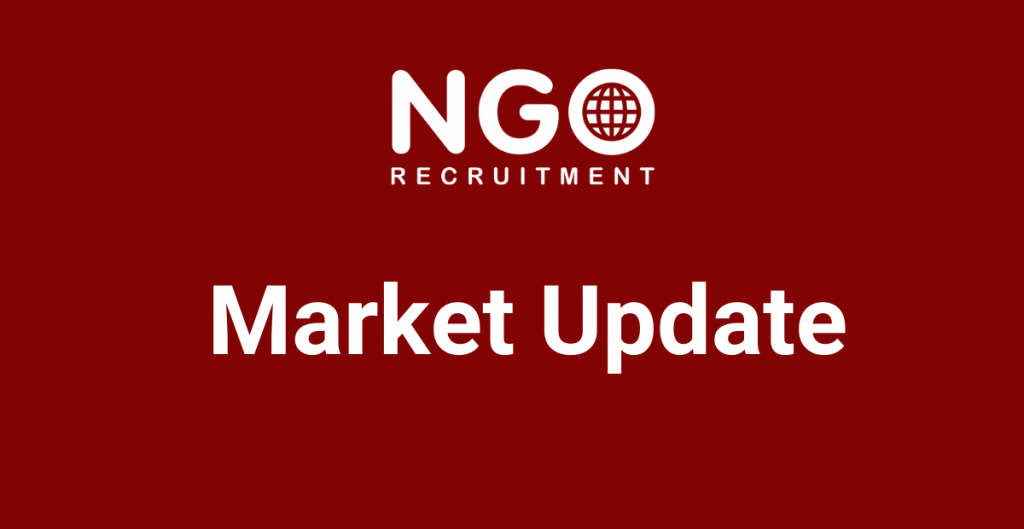 The good news is our sector is demonstrating signs of great resilience during this time of great uncertainty. NGO Recruitment is experiencing a strong ongoing demand for permanent, contract and temporary staff, as well as a solid supply of candidates at all levels.
The willingness to continue to hire a broad range of staff is a very strong indicator that there is also, amongst the social disruption, an attitude of business as usual in relation to program delivery amongst much of the sector. A similar experience to when NGO Recruitment recruited through the global financial crisis over ten years ago. In times of upheaval our sector gears up, demonstrates great fortitude and is naturally preparing to be a significant player in the recovery of society.
Partly in response to the crisis, NGO Recruitment has extended its offering to include strategic HR management and outplacement services including both face-to-face and remote assistance.
During this time we will continue to provide services from our Sydney, Melbourne, Brisbane, Asia and UK bases. The NGO Recruitment team is now working from home supported by state of the art technology for video interviewing benefiting our clients and candidates to minimise person-to-person contact.
Our services include;
The provision of temporary and contract staff – available to start immediately. Many have their own devices and are available to work remotely.
The recruitment of all permanent functions at all levels including highly specialised roles, administration, database and customer service, payroll, HR, fundraising, communication, marketing, advocacy, volunteer management and senior executive.
Board recruitment to replace board members resigning from boards to deal with the crisis in their own work and personal life.
HR management and outplacement services which includes both face-to-face and remote.
Providing consultation and materials on remote working and work from home policy and procedures.
Please contact Richard Green (VIC): 0417 283 324, Deborah Ross (NSW): 0411 878 732,  Louise Furlong (QLD): 0412 473 257, Lois Freeke (Asia Pacific): +61 (0) 408 629 107 or Emma Adams (UK & Europe): +4473 0579 1502.   We are here to support you during this time to ensure you have the right staffing and support for your teams. For more information visit our website or call one of our consultants above.
NGO Recruitment will continue to prioritise the safety and well-being of our staff, our clients, and our candidates in equal measure.
Stay healthy and safe,
Richard Green,
Director, NGO Recruitment