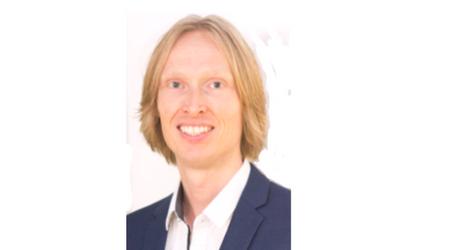 Jeroen van Kernebeek has worked tirelessly in the last three years to establish the Australian office of high-profile global animal protection charity, FOUR PAWS. We talk to him about his lifelong passion for helping animals, his challenges setting up a new local operation and the key elements he believes any not-for-profit needs to get right. He also shares his vision for a society where animals are treated with the respect they deserve.
Have you always been passionate about animal welfare?
Yes, as far back as I can remember. My parents were members of a couple of animal welfare charities in the Netherlands where I grew up. I started reading their magazines and quickly felt a really strong desire to do something about ending unnecessary animal cruelty. Fairness is a very important value for me and causing harm to animals, mostly driven by economic gain, is a completely unfair concept to me. It really does permeate so many different aspects of modern human life. I started very simply by writing letters, becoming a member of animal welfare organisations, volunteering when I could while I was studying. Really my career developed more by chance than by design.
What was your career turning point? Is it true you're known as the Circus Man back in the Netherlands?
Yes, this is true. One day the circus came to my local town showcasing numerous wild animals, including elephants and lions, so I decided to go and have a look. I had my first small digital camera with me and took some pictures and short video clips which showed the suffering of wild animals in circuses – in their tiny cages, demonstrating abnormal behaviour from boredom and stress. So I decided to send out a press release and share my footage with the local media. I then ended up on my local TV and radio stations.
From that moment on, I focused on this niche issue. No one else in the Netherlands was really drawing attention to the welfare of animals in circuses so I soon became known as the Circus Man. Long story short, I set up a national campaign to ban wild animals in circuses, bringing together a coalition of 11 different national and international animal protection charities. The campaign ran for about 10 years and the ban finally came into effect in 2015 which was a great outcome.
How did you become involved with FOUR PAWS?
FOUR PAWS was originally established in Austria 30 years ago so we're celebrating this important milestone this year. From Austria, the original team expanded into other European countries, then into South Africa with our big cat sanctuary, and then the US. I was asked to help set up an Australian office almost three years ago now. I did some initial market research and managed the whole set-up process.
FOUR PAWS opened its LIONSROCK Big Cat Sanctuary in South Africa in 2007
What are your major responsibilities here in Australia?
We only officially started the operation in 2016 so there's been a lot involved establishing a new entity. It's a heavily regulated sector in Australia so there's been a lot of compliance and due diligence work. Building the organisation and ensuring its stability have been my primary goals, not only to make sure we're delivering the best outcomes for animals in need, but also to give our supporters the best value for their financial support. I'm also responsible for developing our mission and vision at a local level and promoting the global animal protection work we do at FOUR PAWS.
Establishing FOUR PAWS here in Australia has obviously involved a lot of work in the last couple of years. Are there any other achievements you're particularly proud of so far?
Apart from supporting FOUR PAWS internationally, we're working on a number of firsts here in Australia. We're now the Australian representative of the Fur Free Retailers program, the largest internationally recognised alliance of animal welfare organisations fighting against cruelty for fur production in the fashion industry. We've also started working with an Australian organisation running important projects in remote indigenous communities to assist with improving dog welfare. And we've done some work in disaster preparedness by providing technical equipment to a wildlife bushfire relief group in WA.
But apart from those first steps into helping animals in Australia, my main achievement has been to assemble a very dedicated and experienced team of seven employees. And I can very honestly say that I could not have achieved this without the support of NGO Recruitment.
What challenges have you faced in setting up FOUR PAWS in Australia?
It hasn't been easy, of course. Startups come with a lot of ups and downs. You really have to stick at it and not give up. My current role is very different to anything I've done previously as I've always been a campaigner. It's a lot more operational and governance related so I've had to navigate different aspects of managing a business and leading a team. Entering Australia as a new charity is always going to be a challenge. There are more well-known and established organisations in this market, so finding your feet and your place is something that takes a bit of time. But I think we're well on our way to achieving this.
FOUR PAWS is committed to ending bear cruelty and has established sanctuaries around the world
What's your secret for success at this top level? What approach is working well for you?
For me, the key is determination, focus and execution of a solid plan. And making sure you have the right people around you to implement that plan. That for me, I think, is the secret to success.
From a management perspective, what elements do you think you have to have in place to run a not-for-profit successfully?
Having a good strategy, a strong business plan, the right team and the right partners are essential. And having all your governance in place and with really tight policies and procedures is very important. And of course, to deliver your mission, you should never lose sight of your vision.  Only then can you deliver the best possible outcomes for stakeholders – in our case, the animals we're trying to help and our supporters who make it all possible.
What's your ultimate vision for FOUR PAWS?
In the next three to four years, I'm focused on growing community support for FOUR PAWS in Australia and to get our message out there. We need to really motivate people to start to think differently about how we use and treat animals in our society. But my ultimate vision for FOUR PAWS would be to become redundant as an organisation. That's the biggest objective, I think, for any not-for-profit because that's when you've achieved your vision and accomplished some great work.
Thanks so much for your time Jeroen and we look forward to continuing our work with you here in Australia.
If you would like to find out more about FOUR PAWS or to make a donation, please head to the FOUR PAWS website: https://www.four-paws.org.au