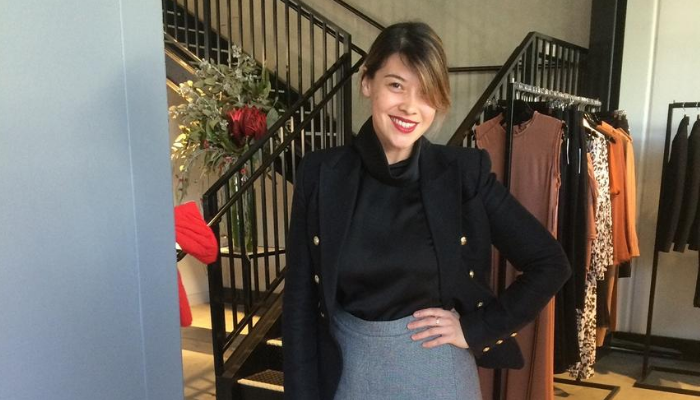 The Bobby Goldsmith Foundation (BGF) is Australia's longest running HIV charity, it works to change social attitudes around HIV, to reduce fear, discrimination and stigma and promote acceptance and understanding, working also at a systemic level to influence policy and service development.
Susan Duffy joined the team as Corporate Relationships Manager in April this year, we talk to Susan about her transition from corporate fashion to the not-for-profit sector and the priorities for BGF.
What attracted you to the role at Bobby Goldsmith Foundation and what are your major responsibilities?
I was initially attracted to the role at BGF because it's a small grassroots organisation. I love working for smaller companies because its where I find you can have the biggest voice and most impactful change. I was also looking to do more with my career than just earn a salary – I wanted to earn it while investing back into the community.
I'm the very first Corporate Relationships Manager at BGF. I'm responsible for securing new relationships and managing existing partnerships with corporate sponsors. BGF is only partially government funded, so the rest of our income for programs and community support is found through grants and sponsorships. The more money I can secure, the more people we can help!
You begin your new role in April, mid Covid-19, what initial challenges have you faced?
Certainly onboarding via zoom and solely working from home for the first 3 months of a new job was a new challenge! Not getting to know people on a more personal level like you would in an office environment was tough. Part of that initial settling in period is all about building those relationships and now that I'm in the office part time, I'm happy to report that those relationships are starting to develop and I'm feeling more part of the BGF family.
COVID-19 has greatly affected the industry where I came from and thus, affected all my hot leads. I had to look at what industries are flourishing right now and really think outside the box about companies we would normally approach for sponsorship. The silver lining is that its meant I can keep my hot leads for a rainy day.
What are the strategic priorities for the Bobby Goldsmith Foundation?
BGF provides practical and emotional support to People Living with HIV (PLHIV) who come from all walks of life. The majority of our clients are living on or below the poverty line and are long term unemployed. We provide some extra help to those who don't have the support of an income or a network of family and friends to rely on.
In addition to providing hands-on support, we also undertake a range of programs that address issues of long-term social isolation and stigma, which affects many of our clients.
We focus on being agile and adapting to the changing needs of the people we support so that our services remain relevant and accessible to everyone, regardless of their sexual orientation, gender identity or cultural and linguistic background.
How did your career progress towards where it is today? Have you always worked in the NFP sector?
This is my first foray into the world of non-profit organisations. Previously I'd worked in corporate fashion for the past 20 years and was looking to do something more meaningful and leave a better footprint for the community and for my daughter. I saw that even though I'd never worked in this field, I had a number of transferable skills, so now instead of selling clothes, I sell community support programs for the HIV positive community.
What top three qualities do you need to have as a successful Corporate Relationships Manager?
Perseverance – Just because it's a no now, doesn't mean it's a no forever
Drive – I'm the only person in my position at the organisation. If I'm not out there trying to secure funding, then who is?
Creativity – 80% of my leads in the pipeline are cold. I'm not going to publish any of my secrets here, but I've had to come up with some pretty creative ways to get in contact with companies that are pretty tight lipped about who the gatekeeper to sponsorship is.
How would you describe your experience with NGO Recruitment?
Fantastic. Richard, Alice and the NGO recruitment team have all been so supportive in my career change and the whole process with BGF from end to end. I wouldn't hesitate to reach out to them for advice in my current role, or advice for my next career move.