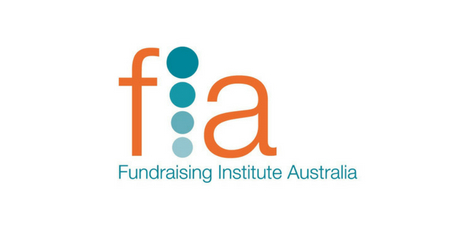 When Rob Edwards took the helm of Fundraising Institute Australia (FIA) back in 2011, he knew he had to face the challenge many industry associations are experiencing globally – being able to remain relevant to their marketplace and members.
Six and a half years later, Edwards has been the catalyst for change needed to turn Australia's peak fundraising industry body around, not only financially, but also strategically, by delivering a wide range of new sustainable services.
With Edwards now moving on, FIA is starting its search for a new CEO to take the organisation to the next level and effect further change within the sector.
"This is a really exciting and transformational time for FIA as the organisation enters a new phase of growth and opportunity. Our professional development courses are world-class, our new Code has been well received, and our relationships with government, regulators, the ACNC and with other sector organisations are well established," says Edwards.
"In short, the foundations are all now in place for a talented leader to take over the reins and make a real difference."
Working closely with the Board, the new CEO will be tasked with implementing FIA's latest strategic plan. And top of the to-do list is repositioning the organisation, not only to represent fundraising professionals, but also the charities themselves as a reputable self-regulatory body.
"The new CEO will be the main driver of this initiative and will need to make sure that this shift towards self-regulation is accepted by the sector," says Edwards.
"It's rare to find an opportunity to truly shape and cement such an important profession."
James Garland, Chair-elect, FIA
FIA Chair-elect, James Garland, who will be working closely with the new CEO, agrees with Edwards when he says there's never been a more exciting time to join FIA.
"We're in such a great place thanks to the terrific work done by Rob Edwards and the team. Now we're looking for someone with the right skills and determination to help us achieve a number of bold goals over the next few years. We're looking for someone to help raise the profile of the fundraising profession and the associated professional identity of fundraising.
"And we're looking for someone who can lead from the front, who can deliver this message publicly, who can bring people along for the ride and who can inspire engagement with practitioners and a whole range of stakeholders," he says.
"It's rare to find an opportunity to truly shape and cement such an important profession. This won't be a maintenance job. This is a role of architecture, building and promotion in an industry worth some $12 billion of revenue here in Australia."
The search is on
With not-for-profit sector recruitment specialist NGO Recruitment now on board to lead the search for Edward's replacement, Garland is encouraging applications from across industry sectors.
"The successful candidate can come from any industry association, fundraising body or member-driven business. We're really interested in their ability to lead not just the team, but also to champion the profession and the practitioners within it," Garland explains.
"So whether you've been involved in fundraising and philanthropy before or not is irrelevant. We really want the right person for their skills, drive and to take the organisation to the next level."
To find out more about the role please contact Richard Green, Director, NGO Recruitment on (02) 8243 0570 or you can apply here.