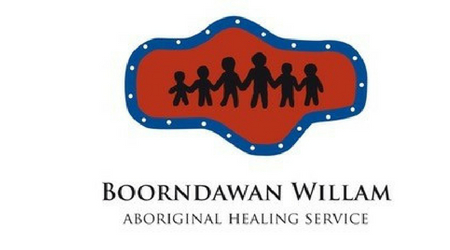 For almost 13 years, Boorndawan Willam Aboriginal Healing Service (BWAHS) in Melbourne's Eastern Metropolitan Region has been providing invaluable support services to Aboriginal and Torres Strait Islander individuals and families impacted by traumatic family violence.
The specialist organisation offers a range of dedicated services from early intervention programs and intensive case management to integrated family services and crisis assistance and is proud of its holistic Aboriginal cultural and spiritual approach.
2019 is set to be a milestone year for BWAHS as it completes its long-awaited transition from an auspice arrangement to an independent Aboriginal community controlled organisation. The board is now searching for a new executive manager to help take this vital next step and strengthen BWAHS for future growth.
Not-for-profit sector search specialist NGO Recruitment in Melbourne has been appointed to lead the executive recruitment campaign.
BWAHS board member Trevor Pearce, who'll be working closely with the new executive manager, says the board is looking for a true leader with an exceptional understanding of the impact of family violence on communities.
"We're looking for someone who has a wealth of experience working with Aboriginal and Torres Strait Islander children, young people and families and delivering services to vulnerable community members. Having first-hand experience of family violence, or at least a strong and articulate position at this level, is also crucial," Pearce explains.
"We're also looking for someone who understands the philosophies and practice of Aboriginal self-determination and community control. Someone who understands that the solutions to our problems lie within our communities," he says.
"In short, we're looking for a true leader who not just blazes a trail, but takes people on the journey with them."
Pearce says the successful candidate will also need to understand the importance of taking a strength-based approach when addressing the complex issue of multifaceted family violence.
"The new leader will need to work with us to develop a stronger early interventionist model while at the same time dealing with people in crisis. We need to look at how we strengthen families. How do we stop people from hurting? How do we build relationships and change lives rather than just responding to family violence? What's the root cause of the situation?" he says.
"The work we do is all about taking a strength-based approach within the appropriate Aboriginal cultural framework. This is what our long-term vision is all about. We're responding to crisis, but we're strengthening families too," he adds.
In addition to having exceptional leadership qualities and relevant senior management experience, the successful candidate will also need to be adept at leading an organisation through change.
"This is a rare and rewarding opportunity to transition an Aboriginal organisation out of an existing auspice arrangement and into an independent, community-controlled entity. Our new executive manager will soon have responsibility for every aspect of BWAHS, from clinical governance to payroll and HR, and will need to be comfortable in a senior change management role," Pearce says.
"Ultimately, this is an important time for BWAHS and the right person will be motivated and empowered to shape where we want to be in five to ten years' time. They will also gain immense personal satisfaction from helping to heal and strengthen our valuable communities."
To find out more about the role and how to apply, please contact Emma Adams or Emma Naglieri at NGO Recruitment on (03) 8319 4090 or click here to read the job ad and apply online.