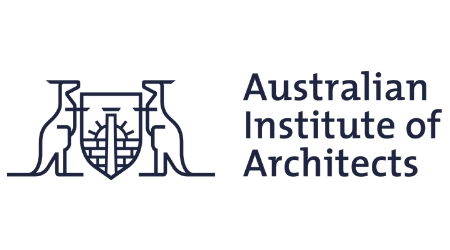 The Australian Institute of Architects is a long-established and well-respected peak professional body. With a mission to improve the built environment by promoting high-quality, responsible and sustainable design, the Institute represents over 11,000 diverse national and international members from students of architecture and small practices, to large corporates and architects working in the public service.
Since 1930, the Institute has been at the forefront of architectural advocacy and education, delivering a range of policy initiatives, education programs, awards and events. And in 2018, the national peak body is looking to appoint a new CEO to spearhead a new era of transformation. Not-for-profit search specialist NGO Recruitment has been appointed to lead the search campaign.
According to the Institute's National President Clare Cousins, this is a rare opportunity for someone looking to make their mark within a vibrant national membership body.
"This is a dynamic time for the Institute as we focus on sustainable growth and continued service to our members, now and into the future," explains Cousins.
"We've seen real change in recent times regarding diversity within the organisation. In addition to our established practices, we're seeing an increase in representation of smaller practitioners in leadership roles. We're also now focused on encouraging younger members and architects in regional areas to join our community.
"Our ideal candidate for the new CEO role would be someone who can facilitate this growth with a combination of exceptional leadership skills and commercial acumen. Someone who's a strong and strategic business leader, who's also passionate about the built environment and is able to advocate at all levels," she says.
Working closely with the Board, the new leader's first priority will be to deliver the key initiatives outlined in the Institute's current strategic plan. These initiatives include a major digital transformation project to enhance communication with members and the broader community, and provide access to leading business tools for members at all stages of their career.
"A new Institute website with various complementary digital platforms will transform the way we operate as a national organisation, grow our membership base and improve access to our valued services," Cousins says.
Based in Melbourne at the Institute's head office and responsible for 70 employees across national and state-based chapters, the new CEO will also work to further develop a positive and empowering national workplace culture.
"It's really important for us to be a highly collaborative organisation and we've taken steps to improve this even further, most recently with the creation of a people and culture manager role," explains Cousins.
"This collaborative approach extends to our external stakeholders. Not only will the new CEO need to work with our team to strengthen our members' capacity to deliver services, but also collaborate and build influence with government, partners and other related industry associations.
"Ultimately, our goal as an organisation is to make the world a better place through architecture. It's about looking forward and guiding government and policy makers to ensure our cities and communities are liveable places now and well into the future," she says.
"The right candidate will enjoy a far-reaching, dynamic role with lots of variety and opportunity to drive positive change and professional growth within the sector," she adds.
To find out more about the role and how to apply, please click here or contact Anna Skeels or Richard Green, NGO Recruitment on (03) 8319 4070