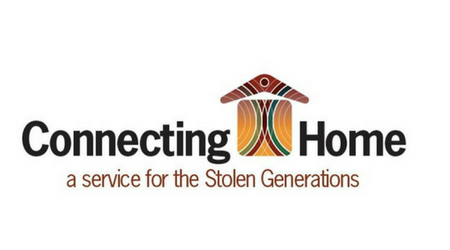 New leader to address the future needs of the Stolen Generations and their families
As the Victorian agency representing the interests of the Stolen Generations and their families, Connecting Home has a proud 20-year history of supporting survivors and coordinating services to address their unique needs.
And this year, Connecting Home is looking to appoint an experienced and dedicated CEO to focus on the broadening intergenerational needs of the Stolen Generations and ultimately take the agency to the next strategic level. Connecting Home has appointed not-for-profit sector search specialist NGO Recruitment to lead the recruitment campaign.
Connecting Home founder and chairperson Ian Hamm, who will be working closely with the new CEO, says there has never been a more important or rewarding time to join the organisation."Responding to the Stolen Generations is relatively new in Australia and this is an exceptional opportunity to work with a special group within the Aboriginal community. Our work isn't just with the stolen children themselves. It's also with the succeeding generations and the impact this has on the Aboriginal community as a whole," Hamm explains.
"We now need to develop strategies to assist second and third generation stolen people as well as their ageing parents or grandparents. We also have people who qualify for the NDIS, so we're expanding our scope of services and developing a more longstanding, coordinated approach."
With a well-functioning operating environment, Connecting Home is now looking for an outward facing, strategic relationship manager with a long-term vision.
"We're looking for someone who can bring a greater focus to our external alliances, particularly around managing strategic relationships, connecting with the broader Aboriginal service community and service sector in general, and managing our relationship with the Victorian government," Hamm says.
"We really need someone with vision, someone who's able to think about the future of Connecting Home, who can ask themselves what will this environment look like in five to ten years' time? And then look at what we need to do to support this."
In addition to having relevant not-for-profit and Aboriginal affairs experience, the new CEO will also have a sound understanding of good governance and exceptional people skills.
"The new CEO needs to understand corporate governance and foster a healthy working relationship with the board. They will also need to have excellent people skills to be able to relate to people who've been through traumatic experiences," Hamm says.
"But critically, we're looking for someone who's already taken an organisation to the next level. We need someone who's evolved and reshaped an organisation to be able to deliver over a five to ten- year plan. These are the key strengths we're looking for."
Based in Melbourne, the new leader's first priorities will be to develop the agency's next strategic plan and to negotiate its long-term funding arrangement with the Victorian government.
"Ultimately our vision is to provide the services needed by the Stolen Generations, and their children, and their children's children, over the foreseeable future. And to make sure awareness and education of the Stolen Generations remains on the public agenda not only because it's a part of the Australian narrative, but also to make sure it doesn't happen again," Hamm says.
"We also need to continue our unique research and data collection to really understand from an evidentiary point of view how best to plan the services we offer.
"Connecting Home is a very special organisation offering a very unique service and while it can be hard at times, it's also enormously rewarding. The complexity of the role will offer a huge learning experience for the right person."
To find out more about the role and how to apply, please contact Emma Adams or Richard Green at NGO Recruitment on (03) 8319 4090 or click here to read the job ad and apply online.