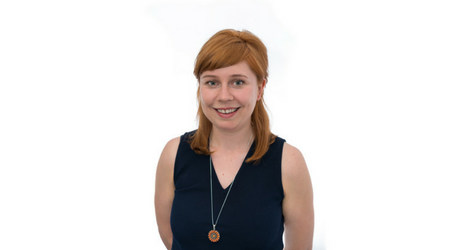 With over nine years' education, welfare to work and not-for-profit sector recruitment experience, Emma Adams is widely considered to be one of the leading recruitment consultants of fundraising executives in Australia.
She's also making a huge impact on the leadership success of leading national NFPs, having recently placed the CEOs at Youth Projects and The Southern Migrant Refugee Centre.
We talk to Emma about her role at NGO Recruitment, what makes a great recruiter and how she's focused on taking her career to the next level.
When did you join NGO Recruitment and what are your responsibilities?
I joined NGO Recruitment in 2015 and was quickly promoted to head up our Victorian operation. I manage a small team of talented senior consultants and sit on the national senior management team.
How would you describe your leadership style?
My leadership style complements the transparent, collaborative and supportive way we work as a national team. I tend to lead by example and try to be both practical and participative. After almost a decade in the sector, I've gained an in-depth understanding of the unique nature and complexities of not-for-profits and I share this knowledge unreservedly with my team, both in the role of manager and mentor.
What's your secret for filling extremely complex roles in relatively short periods of time?
Success at this level is all about maintaining transparent relationships with both our clients and our candidates. Taking a collaborative approach is so important to ensure the right cultural fit. I make sure I communicate every step of the way, providing ongoing feedback.
How have you developed your fundraising expertise?
I'm really passionate about the NFP sector here in Australia and fundraising in particular. I have my Certificate in Fundraising from the Fundraising Institute of Australia and have sought out mentors within the industry throughout my career. These mentors have helped me develop my knowledge of fundraising and the sector as a whole.
What are your long-term career goals?
In the next one to two years, I'd like to complete a nationally recognised Diploma of Governance to add to my Certificate in Fundraising. This knowledge will help to improve my executive recruitment consulting skills in areas such as youth, community, legal, refugees and indigenous rights.
Ultimately, I'd like to be recognised as a highly consultative recruiter with a genuine desire to make a positive contribution to the NFP sector.