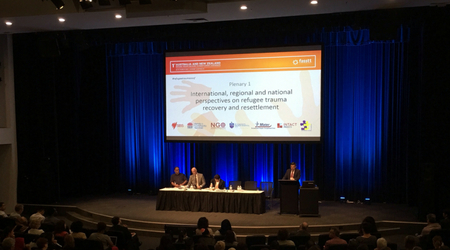 NGO Recruitment was proud to be a sponsor of the 1st Australia and New Zealand Refugee Trauma Recovery in Resettlement Conference in Sydney.
The conference tackled the most pressing issues facing refugee recovery and resettlement. Guest speakers included Paris Aristotle AM, CEO, Victorian Foundation for Survivors of Torture (VFST), Victoria and Suzanne Jabbour, Director, Restart Center for Victims of Violence and Torture, Lebanon.
Over 600 senior not-for-profit leaders, international experts, health professionals, educators, community workers, volunteers and refugee community members were in attendance.
To find out more about the conference visit: http://www.refugeetraumaconf.org.au/