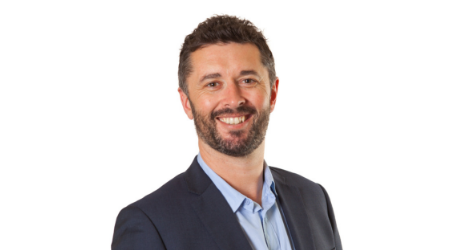 James Stewart joins the NGO Recruitment team from Ethical Jobs
We'd like to extend a warm welcome to James Stewart, our new Victorian general manager based in Melbourne, who joins us from Ethical Jobs with an impressive depth of combined recruitment and not-for-profit sector experience.
"James is already extremely well-respected within the sector and we're lucky to have him on board to help us respond to the recruitment needs of the not-for-profit sector in Victoria, South Australia and Tasmania," says Richard Green, Director, NGO Recruitment.
James has over 15 years' recruitment experience having spent three years recruiting in the mental health sector at Swingshift Nursing Agency before moving to leading global firm Robert Half International in 2006. In 2013, he was offered a rare opportunity to combine his interest in social and environmental causes with his recruitment expertise, becoming a key player in the launch of job search platform Ethical Jobs.
For over six years, James was responsible for successfully growing the job board's employer base, forging long lasting relationships with not-for-profit organisations and professionals right across the country.
"James has a deep understanding of the capabilities and cultural sensitivities required of candidates who will thrive and succeed in the not-for-profit sector. He's also extremely knowledgeable about the diversity of roles and skillsets required from board and executive level through to fundraising and program delivery.
"He's already working closely with our clients to source the very best talent and is a great asset to our expanding team," Richard adds.
James also has many years of temporary and contract recruitment experience and will be growing these NGO Recruitment services to meet the increasing demand from a buoyant not-for-profit sector.
"I've partnered with NGO Recruitment for several years now and have always been very impressed with the team's high-quality services and ethical approach. This role is very much aligned with my recruitment and not-for-profit experience to date and I'm really looking forward to working with a variety of organisations within the sector across Victoria, Tasmania and South Australia," James says.
If you would like to find out how James can assist you with your temporary, contract and permanent recruitment requirements, please contact him in Melbourne on 03 8319 4090