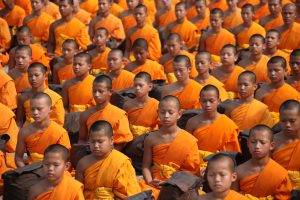 NGO Recruitment can support you in your search nationally or internationally for fundraising staff. Below are available candidates who have registered their interest with us in new fundraising roles.
If you wish to find out more about any of these candidates or want to speak to us about your recruitment needs, call:
Sydney: 02 8243 0570, Melbourne: 03 8319 4090 or Brisbane: 07 5530 8066.
Senior Fundraisers
General Manager/Director: Sydney (1134265)
A senior director with 14 years of strategic fundraising experience. Currently managing a team of 28, responsible for $20m income and they recently secured funding for the next five years for face-to-face/regular giving.  As the former head of fundraising for INGO's, they have overseen all channels of fundraising including regular giving, direct marketing, major gifts, community fundraising, events and corporate partnerships.
Fundraising Manager: Sydney (1241165)
A regular giving face-to-face fundraising manager looking for a broader role including community engagement. Has ten years experience in INGO's managing agency, internal and external campaigns and telemarketing and online lead acquisition. Currently responsible for the national regular giving acquisition and retention programs for an international charity.
Fundraising/Foundation CEO: Sydney (1073077)
A senior not-for-profit leader with more than sixteen years experience in charity strategy, management and income generation. A passionate leader has worked for numerous INGO's throughout Australia and the UK. In their most recent position they have transformed a health foundation by developing 24 new policies and procedures, forming three board sub-committees and launching a new brand.
CEO/Director: Sydney (1062349)
A fundraising leader with a passion for developing people, teams and organisations. With nearly twenty years experience in the sector, this senior executive has managed budgets in excess of $30M and lead teams of 30 staff. In their current position as director of fundraising & philanthropy for a leading cancer charity, they have increased the number of regular giving donors and delivered more than 1000 new face-to-face donors each month.
Marketing Director: Sydney (1238950)
This senior commercial executive was voted one of the top entrepreneurs in Australia. Starting out as an account director, they founded five technology start up's across the world. Most recently they have been a principal consultant to US companies, helping them expand into the APAC region. After working globally for ten years, they are returning to Australia and seeking a leadership role focused on strategy, partnerships and international expansion.
Director: Sydney (1162061)
An experienced director with expertise in business development, international aid and fundraising within hospitals, education, environment, arts and faith based organisations. After starting out as an accountant moved into development and fundraising, where they identified and developed new fundraising opportunities in key Asian markets and managed a portfolio of high net worth individuals and key corporate partners.
Executive Manager: Sydney (1133077)
An innovative marketing, communications and fundraising executive with a proven ability to drive record-high marketing and fundraising campaigns having achieved regular giving program growth from 2,000 to over 10,000 within five years and 45,000 active cash donors. Was named a top 50 CMO in Australia.
Fundraising CEO: Sydney (1072720)
A fundraising and communications professional with fifteen years' experience as a senior executive/ manager in the community and corporate sectors. A proven record at leading a large team in a fast paced environment to drive fundraising, communications, events and marketing programs. They recently negotiated a 2017 partnership with a leading corporate targeting over 1 million customers to drive revenue and acquire new donors.
People and Operations Manager: Sydney (1235251)
A highly capable and personable corporate people and operations manager with more than ten years management experience in operations. A great communicator and leader with an ability to project manage significant change programs. This manager has a broad experience leading large and small teams and they are a recognised leader in crisis and disaster management.
National Director/ Development Manager: Sydney (1073362)
A senior director with 25 years experience in sponsorship, donor relations and development management for numerous INGO's. Currently responsible for over four divisions: welfare program delivery, fundraising and communications, community services and volunteering. Their key skills lie within change management, leading staff, program management and managing national and international projects.
Director/Vice President: International Candidate (1241308)
A global strategic fundraiser with more than 20 years experience in major INGO's. Their success has been mainly focused on philanthropic sustainability and growth. A proven relationship builder and educator amongst governance, leadership, committees and external agencies. Also a board member of charities and an industry member within global development and philanthropic communities.
Mid-level Fundraisers
Fundraising Executive: Sydney (1239914)
This fundraising executive has five years experience from a cancer charity in the UK. They managed third party fundraising events and in-house events such as a charity ball and managed volunteers. They also built relationships with community groups and corporate sponsors and managed the annual event schedule and budget. Available immediately for contract work. Would welcome sponsorship for a permanent role.
Project Manager: Sydney (1241068)
A project manager with six years experience in fundraising, running programs and working with corporate partners for global organisations such as UN and catholic agencies. Available immediately for contract work. Would welcome sponsorship for a permanent role
Community Fundraiser: Sydney (1240908)
Has worked for a national charity in the UK for 3 years. They had responsibility for managing large and small community events for their region and supported the organisation's national calendar of events with their donors. They also managed and trained a pool of volunteers to increase the funds raised from each event.  Available immediately for contract work. Would welcome sponsorship for a permanent role
Community and Events Fundraiser: Sydney (1149156)
An event marketing manager for a major national charity for four years, they managed the organisation's signature event, where they managed volunteers, staff, the merchandise, and locations around NSW. They worked with corporate partners and media outlets to ensure the successful achievement of fundraising targets. Available immediately 3 days per week for permanent work.
Campaign Manager: Sydney (1235672)
An accomplished campaigner with extensive knowledge of campaign design, program management, community engagement, donor relations and partnership building. With ten years experience in advocacy including seven years in the development sector, most recently they managed multiple, national and international awareness campaigns. Available immediately for permanent full time work.
Face-to-Face Fundraising Team Leader: Sydney (1240505)
A team leader with three years face-to-face fundraising experience on the ground and management experience of a large team for multiple clients. They overachieved targets and worked closely with the client organisations on campaigns and trained staff. Available immediately on a 457 visa; looking to transfer to another organisation.